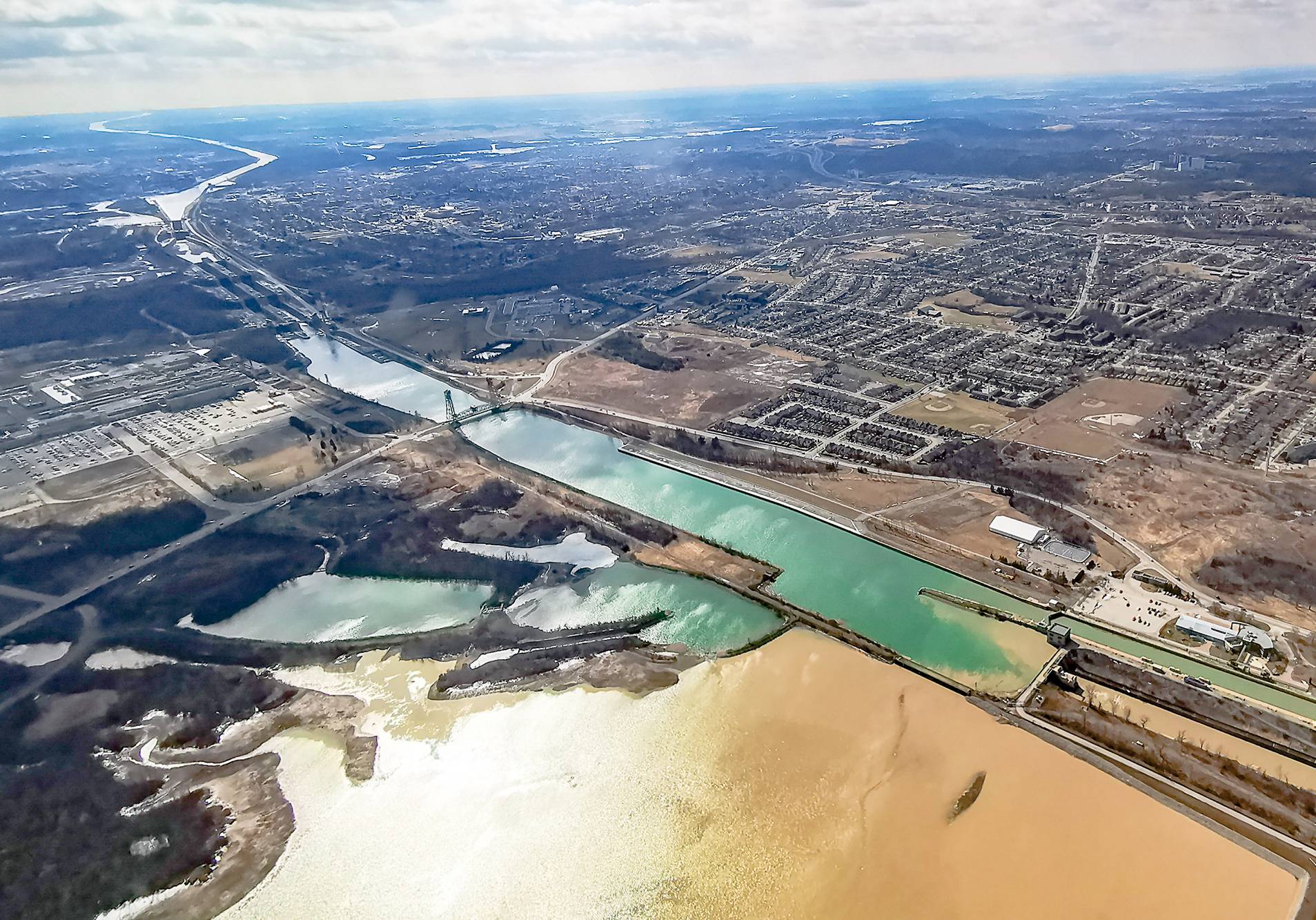 The Niagara Escarpment Air Tour
See 17 historical, geological, and man made marvels over the Niagara Region from the comfort and super wide panoramic views of our high wing plane.
Don't miss a single sight with slow passes over all of these amazing sights!
Don't Miss a Thing
Your pilot will make sure you don't miss a single sight. To ensure you can stay focused on the experience and the sights, your audio guide will be pointing out all of the natural and man made marvels along the way!
Luxury & Amazing ViewsSuper Wide Panoramic View From Any SeatShort Overview
Take a spectacular aerial tour over our spectacular Niagara Region! Our pilot has over 25 years experience flying with a perfect safety record. Relax and soak in the picturesque scenery from above. An exhilarating sightseeing experience and affordable alternative to traditional tours! .
Experience the power of Niagara Falls, the engineering marvel of the Welland Canal, all within the comfy confines of a charter airplane. This scenic and thrilling narrated airplane tour makes for a great day out with the kids, an intimate date, or a fun afternoon with friends and family.
Soar over the Niagara region as you learn the history of Niagara-on-the-Lake and the centuries old Fort George and Fort Niagara.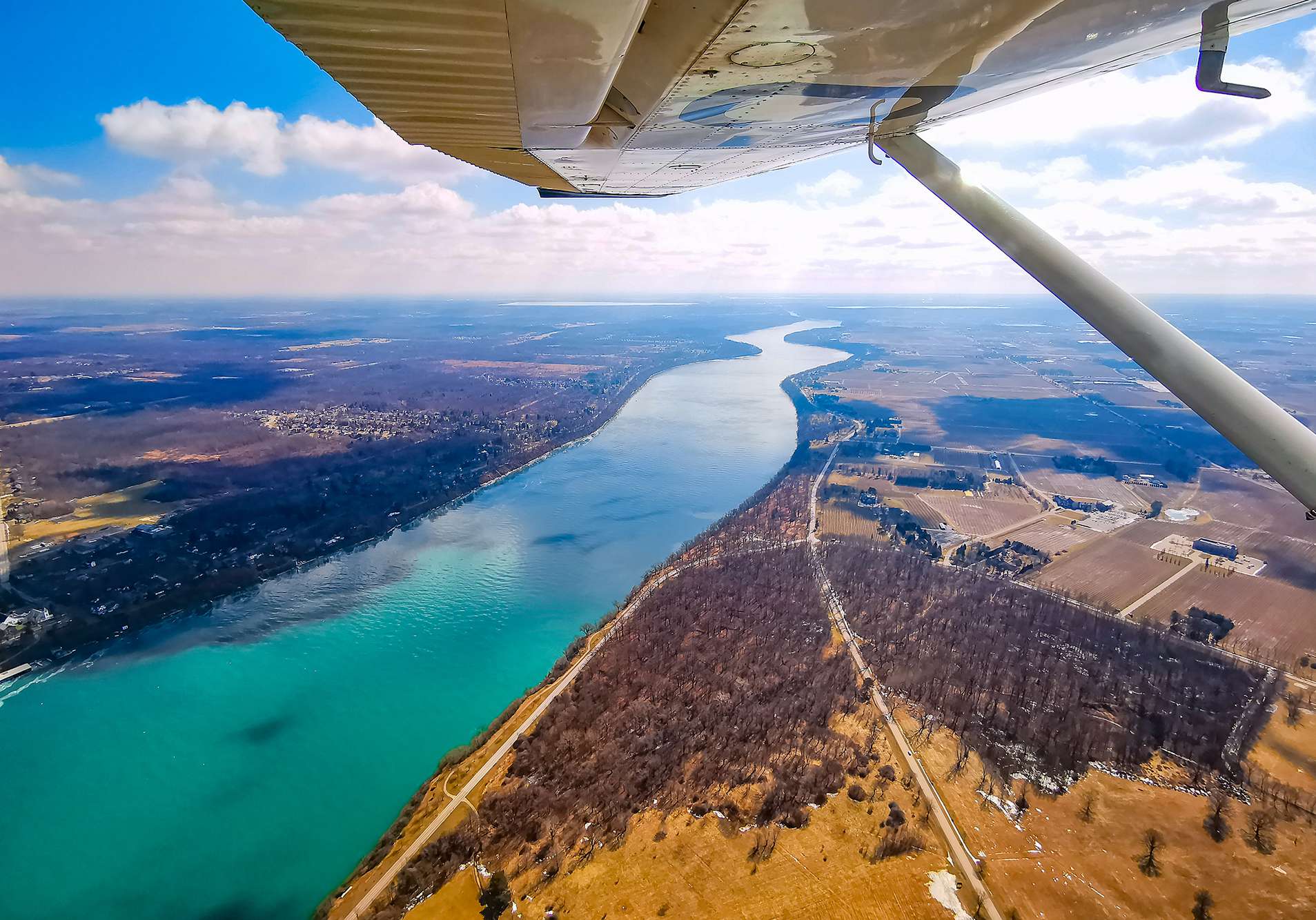 Your tour will be experienced from the spacious seats of our Cessna, this fantastic aircraft is designed with passengers in mind. With plenty of leg room for your camera equipment, to the under wing configuration, you will be treated to full 360° panoramic views.
Unlike other modes of aerial touring we guarantee that everyone on our tours faces forward and has an opportunity to see absolutely every breath taking sight along the way!
The Experience Speaks For Itself
Our passengers, can't help but tell us how amazing their experience has been!
"Fantastic experience! Great people! Loved the personality of both Ian and Keith! Great guys! Very organized and enjoyable ride!"
Kristine.
"Awesome views of the Falls!"
Cheryl.
"Simply the best. Best price, great service. Ian is a great person to deal with."
Jaspal
30 Minute Niagara Escarpment Tour
1 Person $199 – for 30 minute trip
2 People $259 – for two (2) people, for 30 minute trip
3 people $389 – for three (3) people, for 30 minute trip
Niagara Escarpment
20 Mile Bench
Beamsville Bench
Wine Country
Decew Power Dam
Morningstar Mills
Balls Falls
Jordan Harbour
Lincoln Lakeshore Vineyards
Ship Wreck
Port Dalhousie Beach
Original Welland Canal
Port Weller Dry Docks
Niagara Lakeshore Vineyards
Lake Ontario Shoreline
Fort Niagara
Fort George
Book Your 30 Minute Niagara Escarpment Tour Today
Plan ahead and lock in your date today!